Events
Yearly
Monthly
Weekly
Daily
List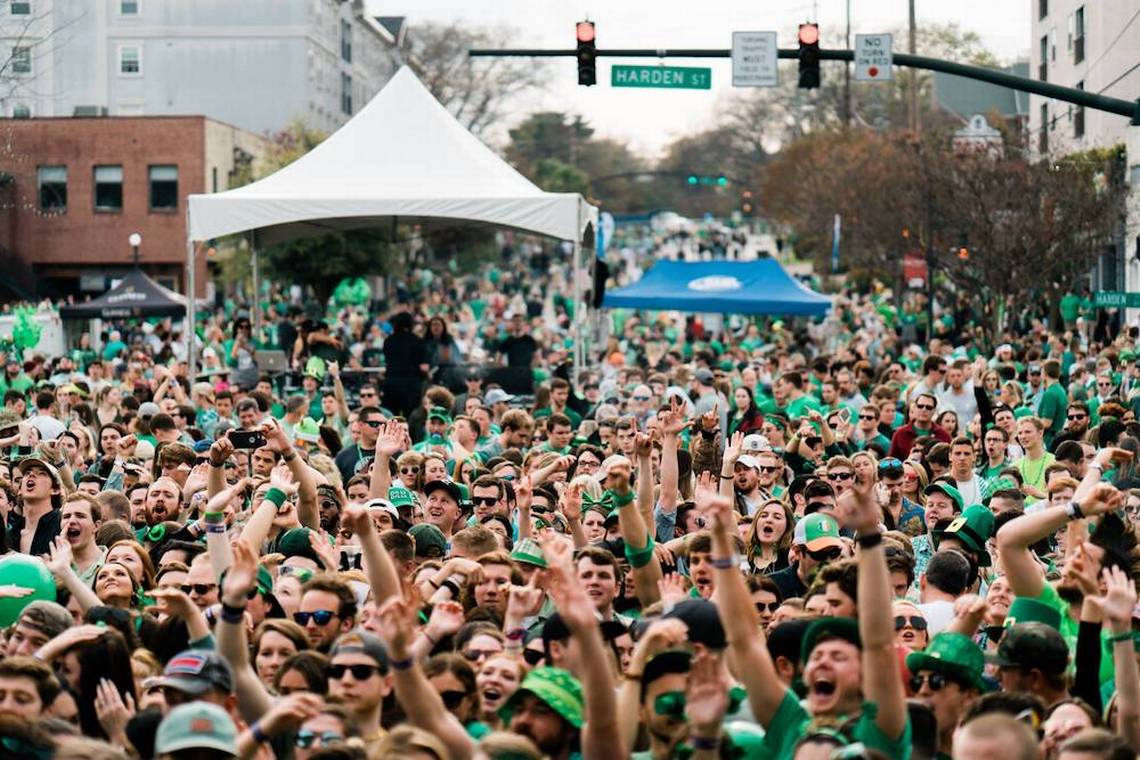 Known for its events that draw in people from across the state and beyond, Five Points is truly downtown Columbia's gathering place for live music, community and of course, a good time.
...
No event found!
We're so excited to invite you to participate in The Philosophy of Five Points on Friday, November 17, 2023, presented by Cola Love, Five Points Association, and the University of South Carolina's Philosophy Department. 
Imagine this: it's a crisp fall Friday in November. The Five Points shops are open late. Inside of these storefronts, an unlikely group of collaborators welcome you in for fun, interactive sessions: shop owners, philosophers, students, actors, artists and musicians have curated a unique experience inside. We'll highlight the community ecosystems that the  merchants have built individually, and how they come together for the greater whole – basically the entire essence of Five Points itself! We'll explore big questions as a community, and do it with fun and play. 
How It Works
Register! At 6pm meet up with us at the Proof Pop Up Space at Claussen's (next to Mr. Friendly's) to get your curiosity crawl instructions.

Set off on an exploration of immersive art activations around Five Points, shop your fav stores, grab a bite to eat and drink, have fun! Don't forget to get your card marked at each stop!

At 8pm return to the Proof space and turn in your curiosity crawl card, grab a bevvie and enjoy an interactive artmaking experience with artist Corinne Loperfido and a DJ Nori Noir dance party. Your curiosity crawl card enters you to win $500 to shop Five Points.
ARTISTS
Sadie Whitehead  Dustin Whitehead