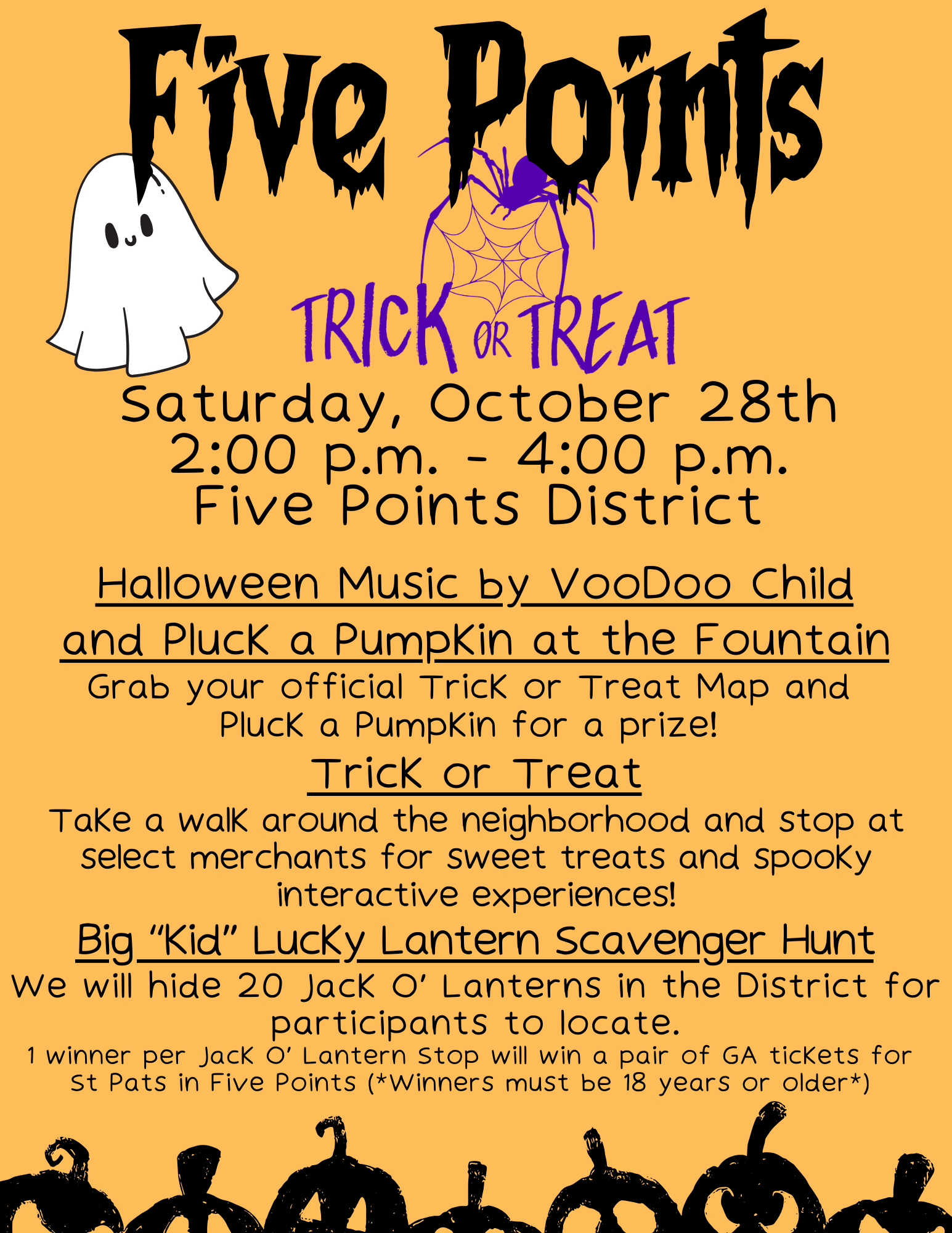 Five Points Trick-Or-Treat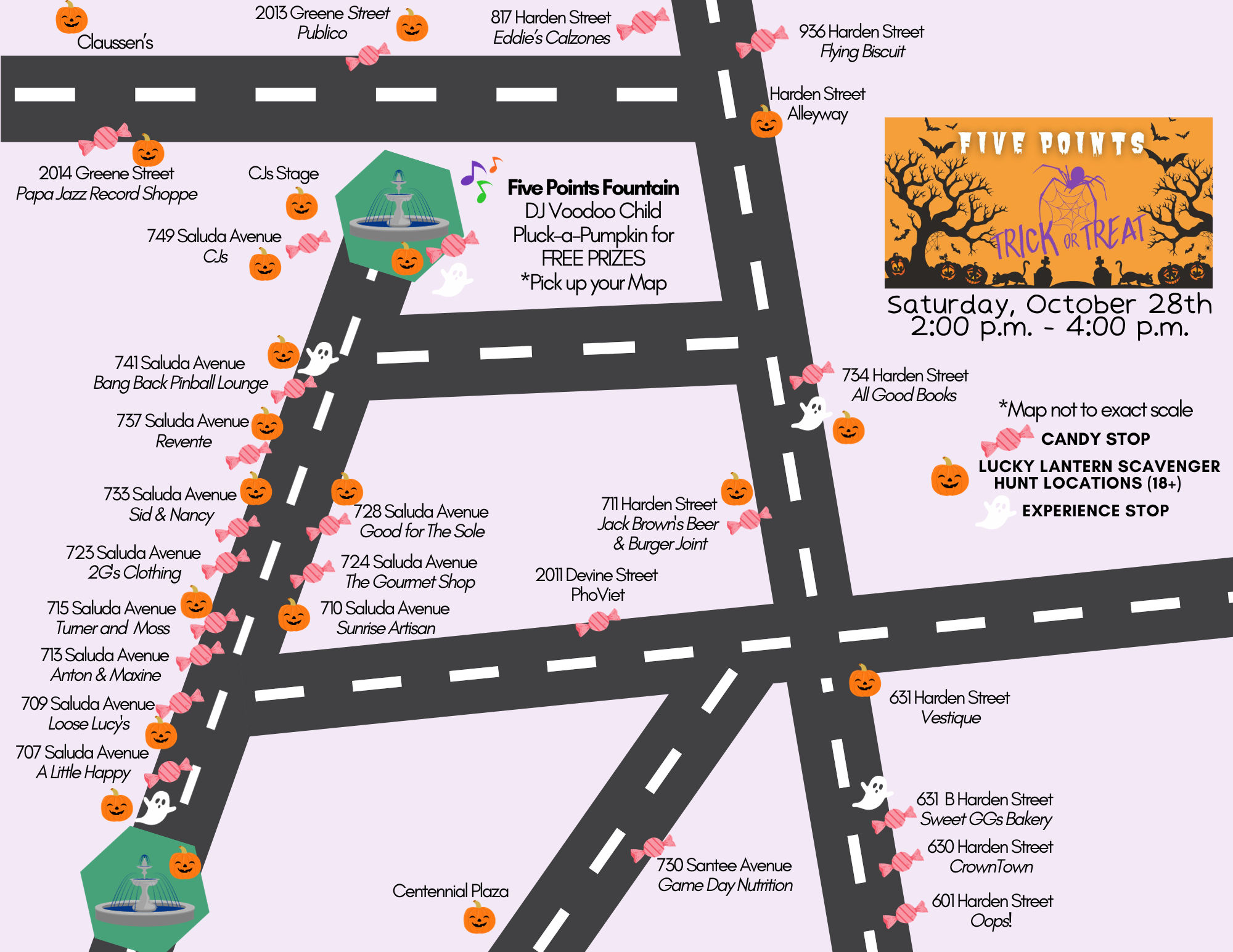 The official map for this Saturday's Five Points Trick or Treat!
From 2:00 p.m. – 4:00 p.m. Take a walk around the neighborhood and stop at these merchants for sweet treats and spooky interactive experiences! 
The candy Icon indicates our candy stops, while the pumpkin icon indicates where our hidden Jack-O'-Lanterns are located for our 18+ Lucky Lantern Scavenger Hunt! 
The  represents all our interactive experience stops~
Pluck-a-Pumpkin for FREE prizes at the fountain!
Temporary Tattoos with Southern Cypress Tattoo
Spooky story Time with All Good Books !
Cupcake Decorating with Sweet GG's !
Kid Friendly Pumpkin Pong with A Little Happy !
FREE Pinball for Kids with Bang Back Pinball Lounge !